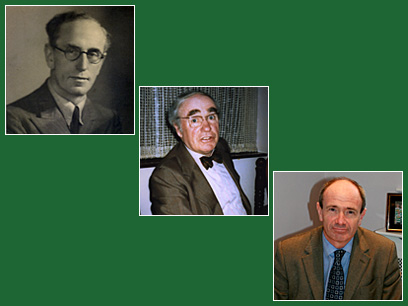 Established in 1925 Frank Goulding Limited is a third generation local company led by the current MD Aidan Goulding. We pride ourselves on quality craftsmanship at a competitive price. Our scope of works include extensions and alterations, new builds, commercial developments, church restoration and individual plumbing, heating and bathroom projects. We are also committed to reducing the environmental impact of our works, as part of this we are capable of offering a number of Green Options including the installation of Ground/Air Source Heat Pumps, Solar Technologies and Rainwater Harvesting products.
Location
The Frank Goulding Limited office is located in West Bridgford, Nottingham. The bulk of work undertaken falls within the Nottinghamshire area however we have significant experience working throughout the East Midlands and within London.
Type and Size of Contracts
The majority of our works are undertaken either within a Traditional form of contract, or alternatively we regularly work directly with our customers under a Design and Build form of contract. This form of contract involves us overseeing works from the initial design phase all the way through to the completion of the project.
We are capable of undertaking building projects ranging from 30,000 pounds up to 1 million pounds, however we also more than happy to undertake smaller projects of a lesser sum on a regular basis.